Hotel Seminar in Provence Vaucluse
The Ventoux Provence hotel welcomes you for your seminars in Malaucène at the foot of the Mont Ventoux in the Vaucluse. Our hotel "Domaine des Tilleuls" is a haven of peace. This former 18th century silkworm farm, with its typical Provencal character, has 21 rooms, a large wooded park with a terrace, a swimming pool and a seminar room of about 100m2. Our meeting room, bright with a view of the park, has a patio and is equipped with an overhead projector and a paper board.
You can enjoy the terrace, the garden, the bar, the swimming pool and the wifi connection, which will make your business meeting more enjoyable! An ideal setting for business lunches, work meetings and seminars in Provence.
The hotel has a free closed parking at night and the wifi connection is free in all the rooms and meeting areas.
Seminar Room Rental
Rooms
Rental
Area
Table layouts
Rate

Classe

Théâtre

Table en U

Table

Cocktail

Tables de 10

1/2 Day

Day

Room
250€
300€
100 m2
50
50
50
50
50
Dining room
50
Our seminar room is at your disposal and we offer tailor-made cocktail or lunch packages for business conferences.
Spa & Massage Activities
When the useful is combined with the pleasant...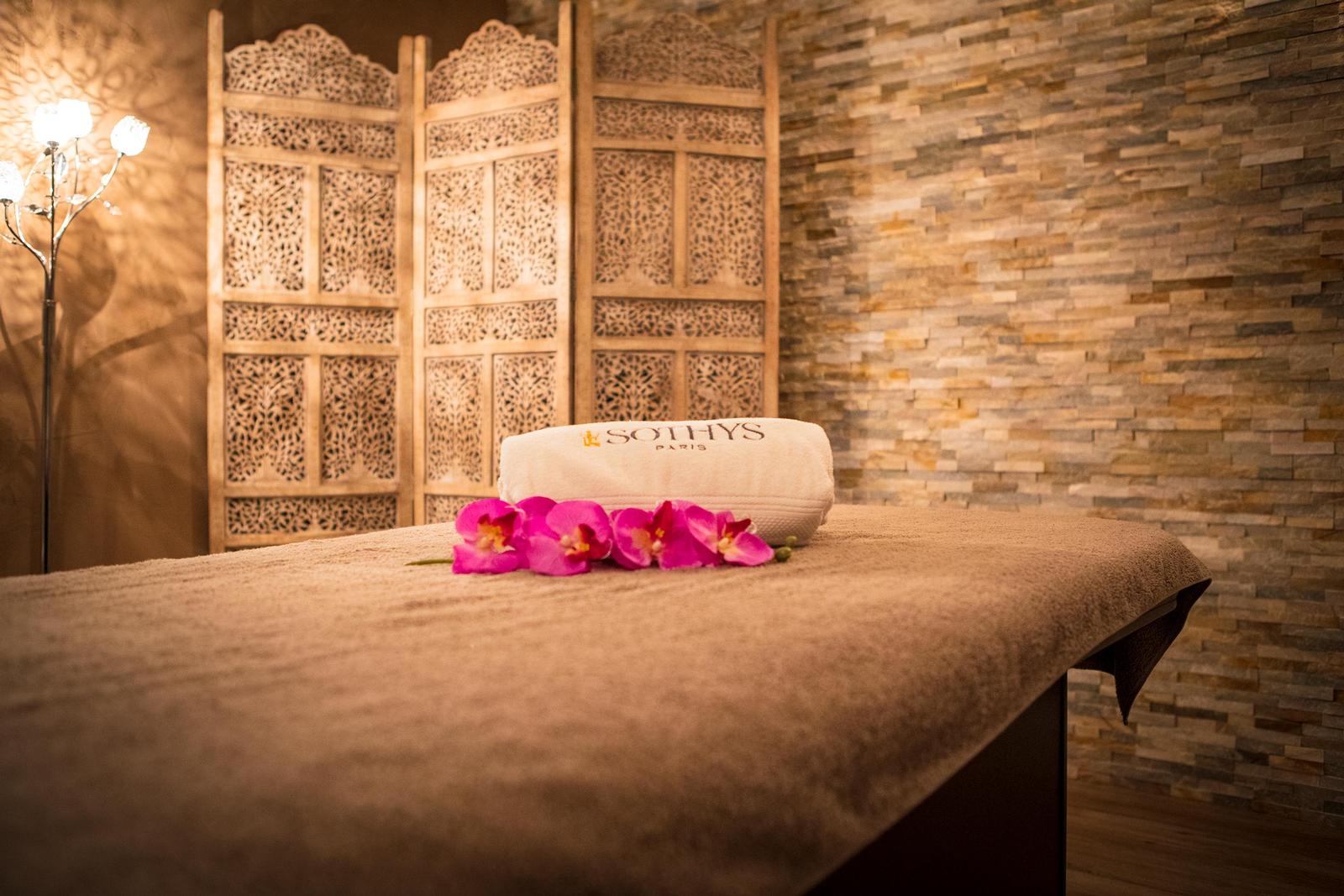 If you wish, we can organise a moment of relaxation at the Spa Ventoux Provence, part of our residential estate, in order to offer your employees an activity as part of your seminar.
Combining "Relaxation & Work" can strengthen team bonds and perfect cohesion at work: a winning duo. We can plan a half day or a few hours at the Spa, massages or sports activities.
The Spa Ventoux Provence is the largest balneotherapy centre in the Vaucluse. During your seminars, we can organise your lunch at our restaurant "Hangar N°1" located 600 metres from the hotel in the Spa area.
Sur demande, nous pouvons vous mettre en relation avec nos partenaires pour d'autres activités: accrobranche, randonnées, location de vélo, dévalkart... Le mont Ventoux, mont de Vaucluse, offre un grand nombres d'activités en Provence.
Indicative prices
Please do not hesitate to contact us for any information or special requests, we will develop seminars tailored to your needs.
Examples of seminar packages
Day pack 1: Room + breakfast + meal*

(for a group of 25 people)

from 54€/pers
Day 2 Pack: Room + breakfast + meal + spa**

(for a group of 25 people)

from 84€/pers
Overnight Pack: Room + overnight stay*** + breakfast + meal + spa**

(for a group of 25 people)

from 199€/pers

* Meal at our restaurant Hangar N°1 located at 600 meters from the hotel for a menu of the day (starter, main course, dessert)

** Spa Ventoux Provence at 600 meters: swimming pool with whirlpool and massage jets, sauna, hammam, salt grotto, ice room, outdoor jacuzzi ...

*** Overnight stay in a comfort room on the garden side at the low season rate

Options
Business breakfast
15€/pers
Snacking
10€/pers
Spa Access
30€/pers
Other Requests
Cocktail package
Quote on request
Package with accommodation
Quote on request